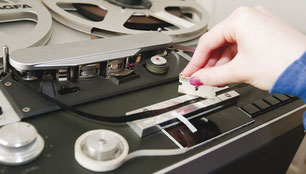 We are proudly announce our new audio editing service.
From now we provide audio editing services, so if you are looking for professional audio editors, who able to enhance your audio, and/or able to eliminate problems of your audio voice recording, now you have found it.
We are here to help you.
We can help you with the following:
editing out mistakes, unwanted parts of your voice over or any voice recordings
removing noises (we deal with audio restoration as well)
enhance the quality of your podcast, audiobook, or any audio materials by using EQ's, compressors, etc.
adding music or intros/outros other parts to your radio shows
if you provide script, we can arrange your any audios such as webinars, presentations, e-learning multimedia
we can edit your audiobook to meet the highest ACX standards (Audible.com)
we can handle many more audio related problems, please contact us bravely
We are at your disposal,